Go Geophysical
Featuring quick and easy online LAS file viewing, data processing and reporting tools.
Online Well Log Data Plotter
Quick online tools for viewing LAS 2.0 files.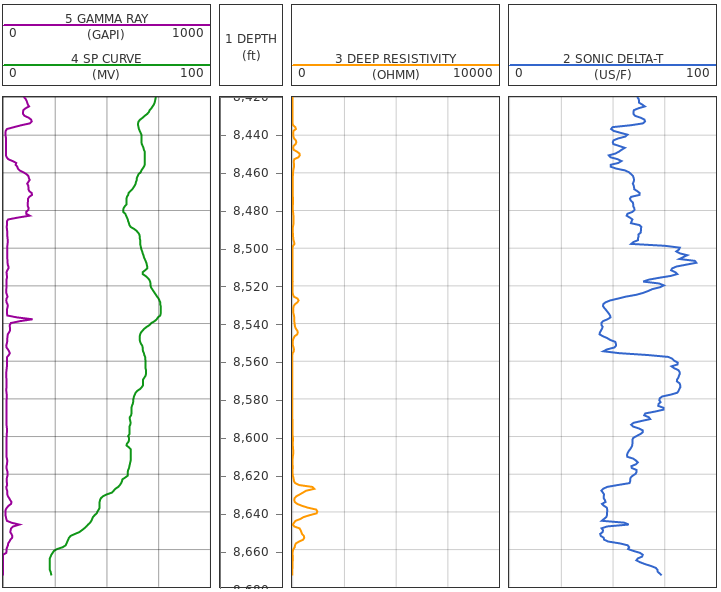 Guest Login
Play with test log file and upload/view your own LAS 2.0 file.
Free well log data plot
Sign up for free site upgrade alerts and use of advanced features
Contact Us
We are growing and welcome your comments.
---