Online Well Log Data Plotter
Quick online tools for viewing LAS 2.0 files.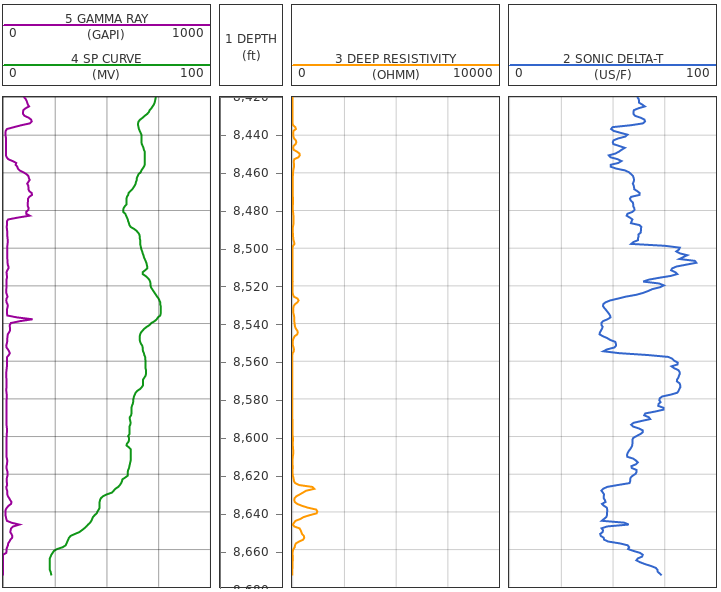 Easy Interactive Example
Play with test log files using online well log viewer. Edit plot parameters.
LAS 2.0 file viewer
Basic free service: Upload and view LAS files. Sign up now for email updates:
Contact Us
We are growing and welcome your comments.
---
Online SEG-Y Seismic Viewer
New App:
View your SEG-Y file online almost instantly.
View text header, binary header and trace header values
View up to 30 traces with free sign up
UP AND COMING
Planned Features:
Online data storage
Create a new log trace as a function of other log data
Edit LAS header info
Upload .csv or .xlsx and output an .LAS file
Plot sonic waveform and televiewer data
Televiewer fracture data processing and sonic log data processing
LAS 3.0 file import
Seismic trace editing